Earlier this week I finished a product that I have been working on for almost 2 months now. It is my biggest and best product to date (at least I think it is).
Then, I saw that this weeks challenge was to Make Your Masterpiece. Create a new product to post on TPT. Well, Yippee!! I'm ahead of the game for once.
So here it is.
This baby has over 40 math centers for you to use with your kiddos. Whether you like monkeys or not (there aren't monkeys on EVERY single page...just sayin') I think you will like this product.
I actually got the idea from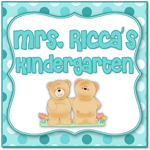 She made this great product here:
And I made centers to fit her task cards. I also plan to make the same centers for the teens as an add on. Let me breathe for a second after this one first.
Please check it out
HERE
in my TPT store. It will be on sale for the whole month of July!
Come join
for the link up.